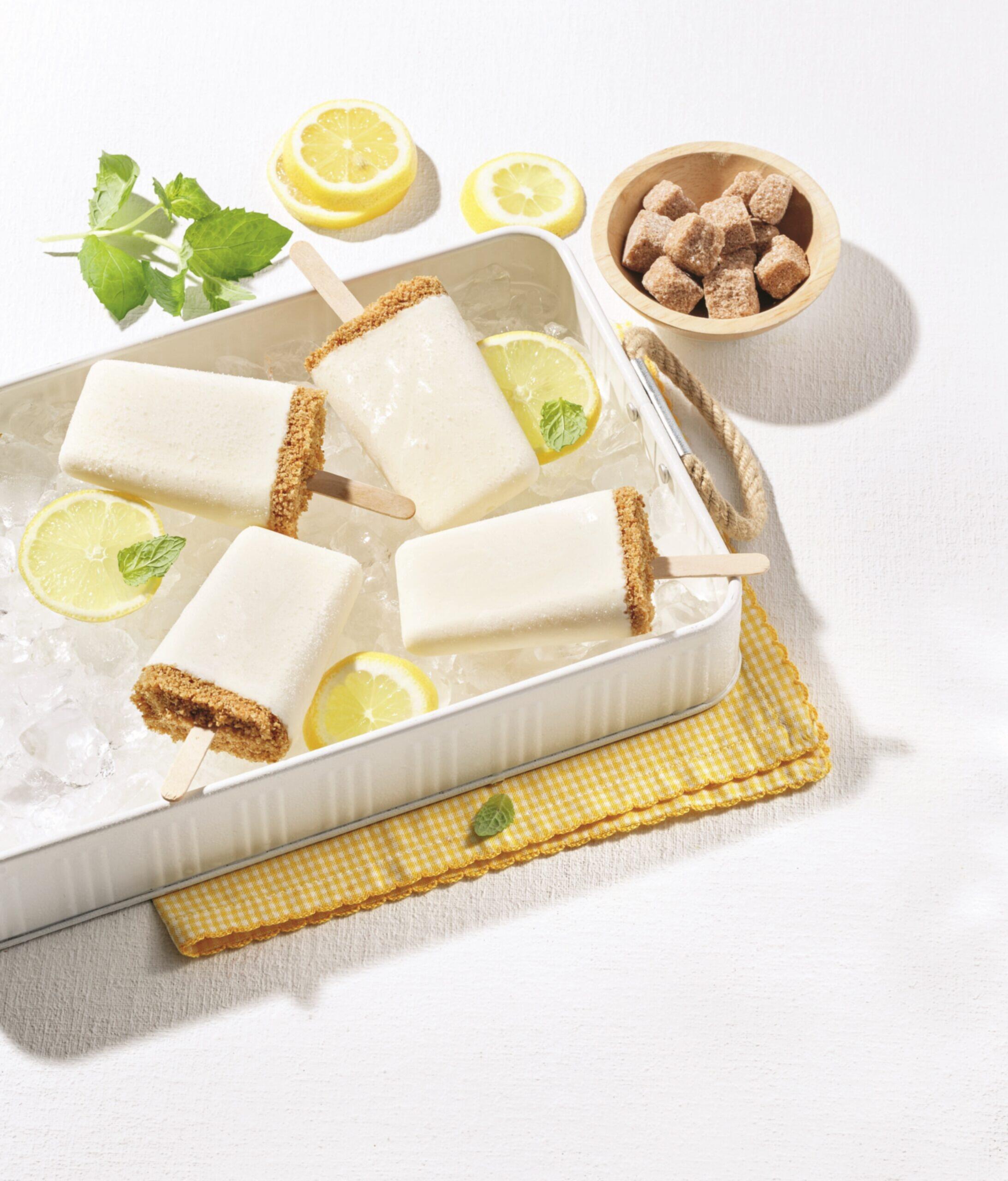 Lemon tart ice lollies
Servings 8 people

Prep : 15 minutes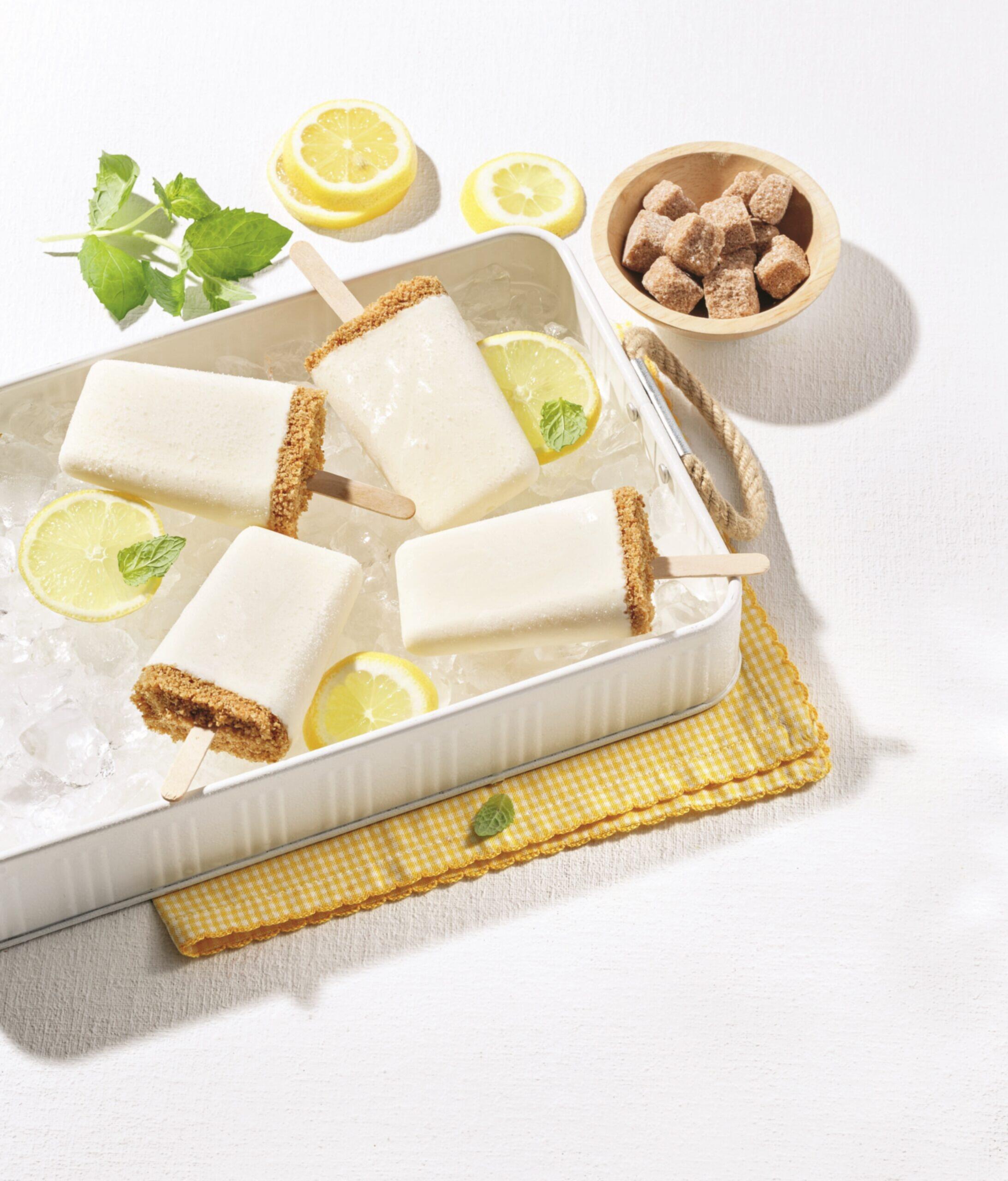 Ingredients
180 ml (3/4 cup) sweetened condensed milk
160 ml (2/3 cup) lemon juice
500 ml (2 cups) 15% single cream
30 ml (2 tbsp) La Perruche pure cane sugar cubes
60 ml (1/4 cup) crushed digestive biscuits
30 ml (2 tbsp) melted butter
Directions
In a bowl, whisk the sweetened condensed milk with the lemon juice. Whisk in the cream.
Divide the preparation between eight ice lolly moulds. Insert a wooden stick into the centre of each lolly. Place them in the freezer for 1 hour, until the mixture begins to freeze.
Put the sugar cubes in your food processor. Buzz them a few times until the cubes are crushed.
In a bowl, combine the crushed sugar with the digestive biscuits and butter. Divide the mixture between the ice lolly moulds.
Put them back in the freezer for 8 hours, or overnight.