Classic tarte tatin
Servings 6 people

Prep : 40 minutes

Cooking : 45 minutes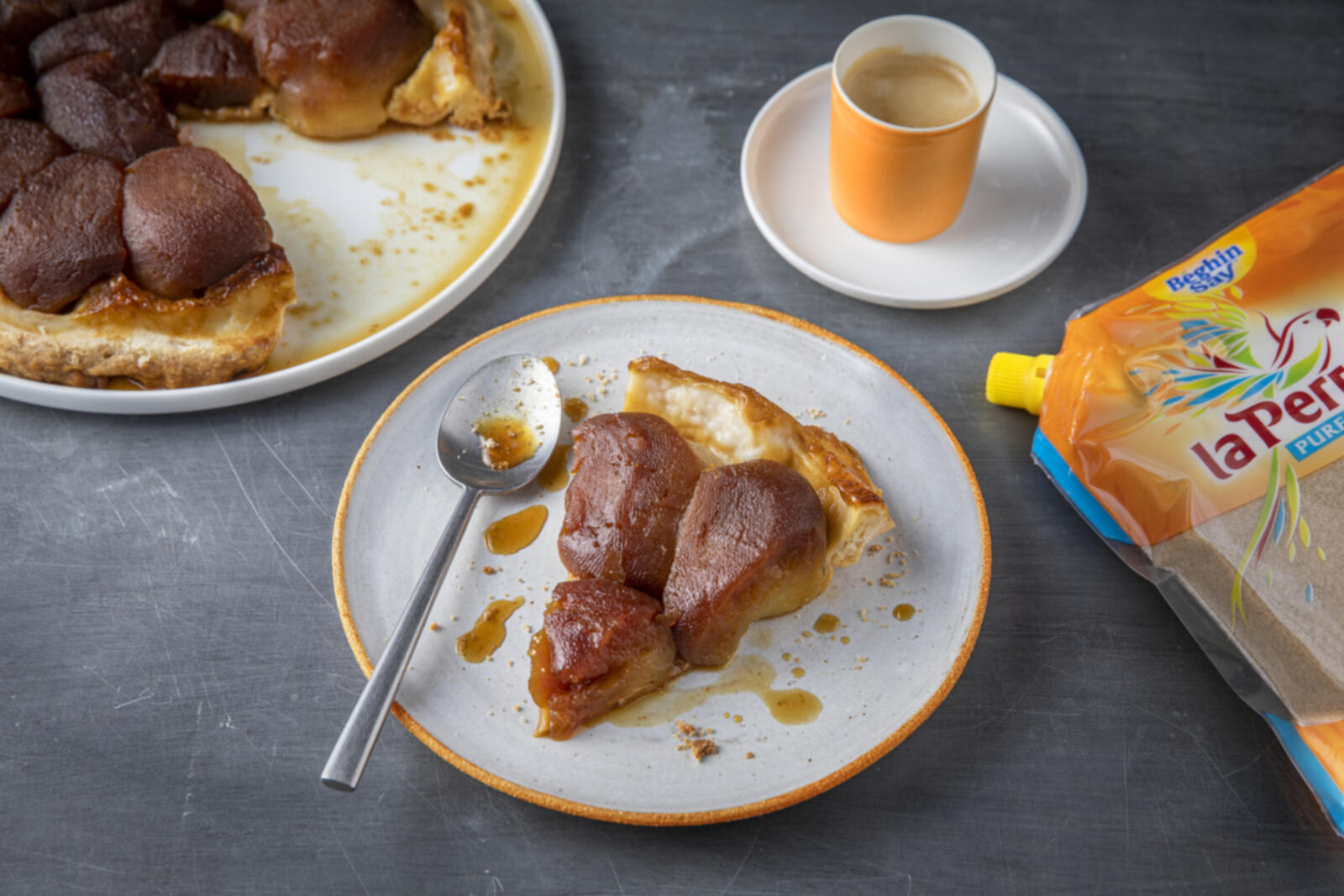 Ingredients
9 apples
300 g la Perruche Cassonade brown sugar
20 g unsalted butter
1 roll of puff pastry
Directions
Preheat the oven to 180°C.
Peel the apples, core them and cut them in half.
Melt the brown sugar directly in the tarte tatin mould and let it slightly caramelise away from the heat.
Add the butter then mix.
Position the apples in rosette shapes, durved sides towards the caramel.
Press them in and together slightly as they shrink in the oven.
Cover the apples with the puff pastry disk, lightly tamping the edges down.
Make a little hole in the middle of the pastry and bake for approx. 40 mins.
After baking, let the tart cool and then release from mould onto serving plate.
Serve warm.