Pecan pie
Servings 6 people

Prep : 30 minutes

Cooking : 45 minutes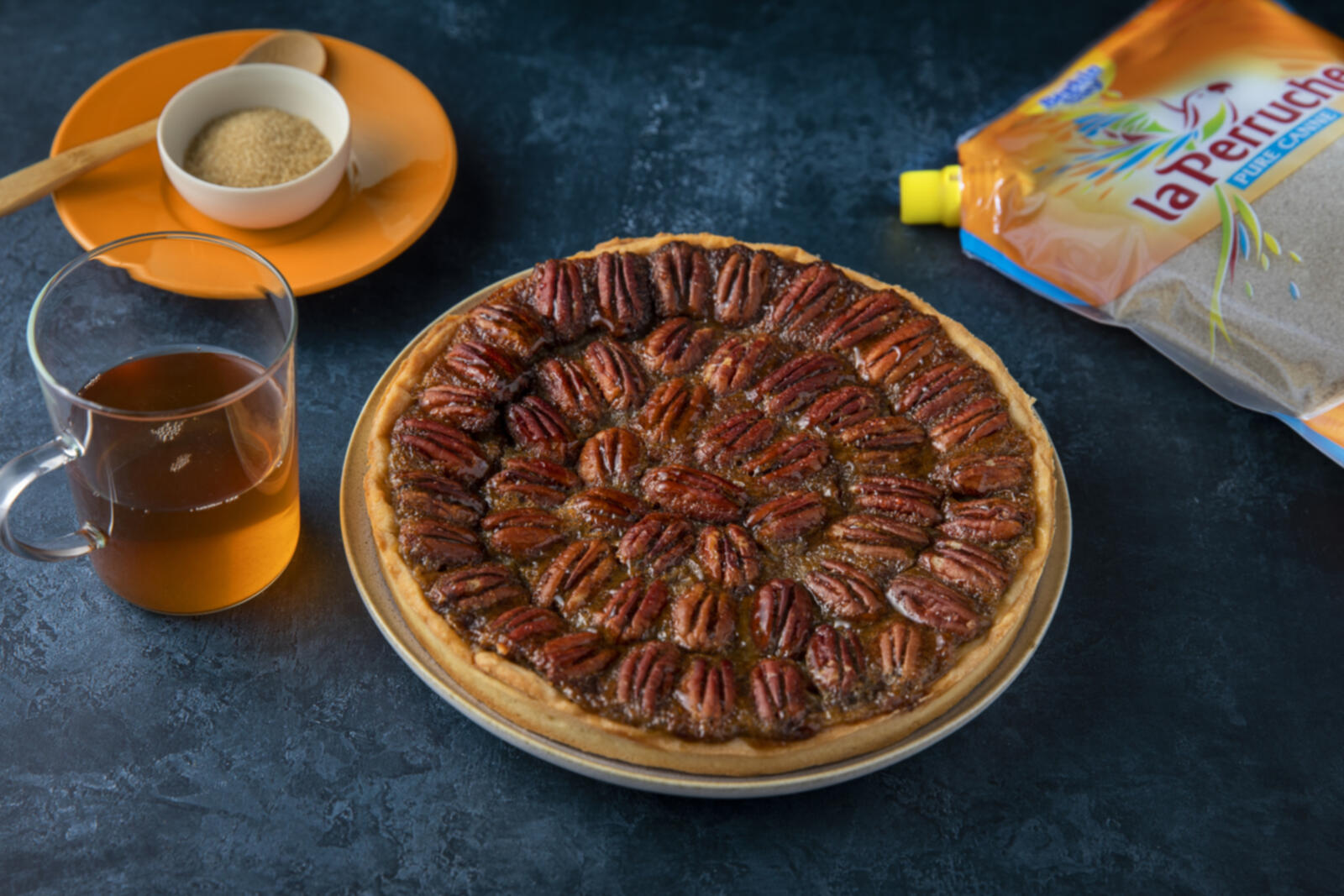 Ingredients
For the pastry:
100 g unsalted butter
20 g la Perruche Cassonade brown sugar
40 g icing sugar
1 egg
185 g plain flour
For the filling:
200 g pecans
3 eggs
50 g unsalted butter
30 g la Perruche Cassonade brown sugar
130 g maple syrup
2 pinches of fleur de sel
Directions
For the pastry/dough:
In a mixing bowl, mix the flour and the two types of sugar with the chopped up cold butter.
Bring together with your fingertips and then use the palms of your hands to mix.
Make a well in the centre and add the egg.
Mix well.
Tip onto a lightly floured work surface.
Flatten the dough and then roll it with the palm of your hand so that it folds back on itself.
Form a disc, flatten it and cover with cling film.
Chill in the fridge for at least 30 minutes.
Roll out the dough with a rolling pin to about 3mm and place in a greased tart tin or cake ring.
Cover the dough with a round of baking paper, fill with baking beads or dried beans and blind bake at 200°C for 10 minutes.
For the filling:
Melt the butter.
In a mixing bowl, whisk the eggs and maple syrup, brown sugar and fleur de sel.
Add the melted butter and mix again.
Arrange the pecans in a rosette on the blind baked and cooled dough.
Carefully pour the maple syrup mixture over the pecans.
Bake at 190°C for 30 to 35 minutes.